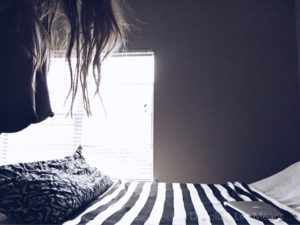 Photo courtesy of
A Dissolute Life Means
The only place where the smartest and hottest sex bloggers are featured under one roof every month. Whether you're looking for sex journalism, erotic writing, relationship advice or kinky discussions it'll be here at Elust. Want to be included in Elust #82 Start with the
rules
, come back May 1st to submit something and subscribe to the
RSS
feed for updates!
~ This Month's Top Three Posts ~
Who Are You Calling Crazy Cat Lady?
Stranger on a Train
Taking Emilia
~ Featured Post (Molly's Picks) ~
The Sign
Everyday sexism
~Readers Choice from Sexbytes ~
*You really should consider adding your popular posts here too*
The Best Sex
All blogs that have a submission in this edition must re-post this digest from tip-to-toe on their blogs within 7 days.
Re-posting the photo is optional and the use of the "
read more…"
tag is allowable after this point. Thank you, and enjoy!
Erotic Fiction
Fist
Johnny on the Spot
Wierd
Caught Watching
A is for the ache I feel...

OVER THE EDGE - but softly
This is Love
Sex News, Opinion, Interviews, Politics & Humor
The NiteFlirt-Twitter Findom-Shout Complex
Donald Trump: Feminist
Thoughts & Advice on Kink & Fetish
Do What You Want
Setting expectations
Control
Held Captive
Erotic Non-Fiction
My Rope Life Rebooted
I Needed my Fix
Beautiful, Loving, Surprise Birthday Blowjob!
Mind and Body
Bukkake, Babe, that's me! Or is it?
Jun 2014 Session - Mistress Claire & Robynn
Don't Just Fuck Her!
Mid Week Fantasizing -- The 3some
I told him I'm Hy.
Writing About Writing
Captive Audience: Dubious Consent Fantasy
Poetry
He is Risen! A Lusty Limerick
Thin - an erotic poem
Blogging
The illusion of familiarity...
Thoughts & Advice on Sex & Relationships
Be A Better Lover
trust
Who Owns My Sexual Agency?
Body Talk and Sexual Health
Boobs on my Mind