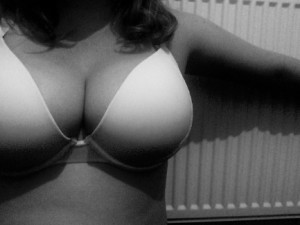 Photo courtesy of
Charlie in the Pool
The only place where the smartest and hottest sex bloggers are featured under one roof every month. Whether you're looking for sex journalism, erotic writing, relationship advice or kinky discussions it'll be here at Elust. Want to be included in Elust #75? Start with the
rules
, come back November 1st to submit something and subscribe to the
RSS
feed for updates!
~ This Month's Top Three Posts ~
Sex and the post-birth vagina
Lonely Things
Just the two of us
~ Featured Post (Molly's Picks) ~
Tiny, shiny, bity snaps of steel...
I have fallen in and out of love with myself
~ Readers Choice from Sexbytes ~
*You really should consider adding your popular posts here too*
All blogs that have a submission in this edition must re-post this digest from tip-to-toe on their blogs within 7 days.
Re-posting the photo is optional and
the use of the "
read more…"
tag is allowable after this point. Thank you, and enjoy!
Erotic Fiction
The End of the Run
Ladies Who Lunch

kink of the week: dirty panties

Release

Brutal Nights

Because I Knew I Shouldn't

Erotic Fiction: "Everything"

Look, Don't Touch

As one night ends...
String Quartet
Unmasked: Part 1: The Gift

The Secret Rolls
Erotic Non-Fiction
The lick of love.

Tickle & Tease

Oral Sex, Don't Forget Oral Hygiene - Whoops!

Feed my senses

Camming With A Foot Lover

Finding the Edges

Word power

The Mail Room

Doing It Herself
Sex News, Opinion, Interviews, Politics & Humor
I Had An Abortion
The 7 Dimensions of Cock
Thoughts & Advice on Kink & Fetish
When I Thought the Scene Was Done

Introducing the Abject Kitten, Part 2

The Joy of Fear

Talking About BDSM With Your Therapist

On Denial (and topping from the bottom)
Thoughts & Advice on Sex & Relationships
I Did It My Way

Two
Fuckin With Fuck Boys Part II

You don't need my permission to fuck my lover

Undercovers
Writing About Writing
The Hunt for Adult/Sex Friendly Businesses